DeKalb County Animal Services is overwhelmed with a tremendous amount of homeless pets. Because we do not want to euthanize your pet or euthanize another pet to make space for your pet, surrendering your pet to us should only be done as a last resort. Owner surrenders are accepted at DeKalb County Animal Services on an appointment-only basis and there is a $35 surrender fee per animal. We generally only accept adoptable pets so if your pet is elderly, has behavior issues or is sick it is your responsibility to take it to a veterinarian for treatment, hire a trainer or have it euthanized at a private veterinarian. During times of high intake or when our shelter is full, accepting owner surrendered animals may be completely suspended. We ask that you read the tips below and try to find another solution before considering surrendering an animal to us.
DCAS does not provide owner requested euthanasia as a service. Owners needing to euthanize sick, elderly, injured, etc. animals need to take them to a licensed veterinarian to have them euthanized. These are not adoptable pets and it is the responsibility of the owner to have the pet humanely euthanized. Check with your own private veterinarian or non-profit clinics such as Dearborn Animal Hospital, Wellpet Humane or the Atlanta Humane Society for their current prices and policies regarding euthanasia. Please note that Wellpet Humane gives discounted rates for parvo treatment in puppies.
Before you surrender your pet
Please first consider privately finding a new home for your pet through friends, family, or other resources. There are many options and resources available to help you keep your pet, including those listed below.
Low-Cost Spay and Neuter Opportunities
Does your pet keep having puppies or kittens, and you cannot afford a spay or neuter procedure?
LifeLine Animal Project offers affordable spay/neuter surgeries, four days a week, at two low-cost LifeLine Spay & Neuter Clinics in Avondale Estates and College Park. Our clinics also provide low-cost vaccinations at clinic events held monthly.
Free Spay and Neuter Resources
DeKalb County residents who cannot afford low-cost spay/neuter surgery may fill out

this application

, to see if you qualify for a free surgery.
Stopping Pet Overpopulation Together (SPOT):

If you live outside of DeKalb County and cannot afford low-cost spay/neuter resources, you may

check here

to see if free programs are offered in your county. If your county doesn't offer a resource to help you, SPOT may be able to help cover the surgery. Call 404.584.7768 for information.
Free Pet Food
Affordable Pet Care
Moving/ Housing Pet Restrictions
Here are some websites to find pet-friendly housing:
Petrelocation.com and Airanimal.com offer information and services help move pets abroad.
Military Deployment
Dogs on Deployment, dogsondeployment.org, helps people being deployed find temporary homes for their dogs while they are away.
Allergies
See an allergist to determine if you have specific pet allergies.

Children may outgrow pet allergies, and many others successfully manage their symptoms and keep their pet in their home. Children with pets are less likely to develop pet allergies.

Create a pet-free area to go to when symptoms act up, and vacuum and clean floors and furniture on a weekly basis.

Place a high efficiency particulate air purifier (HEPA) in the home.

Wash hands, pets, and clothing and bedding materials frequently, including the pet's bed.
Behavioral issues
Often pet behavior problems can be managed through training.
Families and Pets
Family changes, like having a new baby, can be overwhelming, but they do not automatically equate to having to give up your pet. Pets can also teach children empathy and compassion, as well as lower kids' stress levels. Many studies show that children who live with pets exercise more, have higher self-esteem, and have fewer respiratory infections than their pet-free peers.
Make sure that all the pets in your house are spayed or neutered. Pets who have not been fixed may not get along with spayed/neutered pets.

Most pets, children, and spouses require an adjustment period that varies with every situation and can take several months.

If necessary, keep the pet separated, until he feels more comfortable in your home. There are some great resources on the web, even on

PETMD.com

, for introducing new animals into your home. LifeLine also has a flyer on

introducing a new dog to your pack

. The ASPCA has information on

preparing your dog for a new bab

y and other topics relating to pets and babies.

Dr. Sophia Yin offers

free downloadable flyers

on understanding dogs' body language, teaching kids and adults how to approach dogs, and dealing with fearful dogs.
Re-homing a Pet
If none of the above suggestions helps, please try to re-home your pet.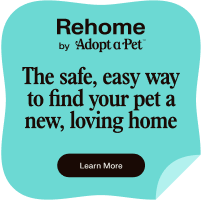 Set up an

online pet profile here

through the Petco Foundation and Adopt-a-Pet.

Give yourself time to re-home your pet. It can often take weeks to months.

The more people who know your pet needs a new home, the more likely you will find the right home. Tell your friends, family, and co-workers, and ask them to do the same.

Post your pet's picture and information on social media or to online neighborhood groups, and ask everyone to share, but be sure to screen potential adopters to make sure that your dog is going to a great and loving home.

Please have your pet spayed/neutered before re-homing him. This will make your pet more adoptable and keep the pet from contributing to Atlanta's pet overpopulation problem.

To learn more about re-homing pets, visit this

Best Friends resource page

Try to find a rescue group. Visit

SPOTsociety.org

to see a list of Atlanta rescue groups. These groups are made up of volunteers who are trying to save a lot of animals with very limited resources, so an offer of a significant monetary donation to help cover food, shelter, and especially medical expenses will go a long way toward helping your pet get the resources he needs. Please be patient when waiting for a return call; it might take a few days.
If you live in DeKalb County and have exhausted all of the options above, please make an owner surrender appointment here. Please note, you must have an appointment to surrender your animal.